Stranica 1 od 14
These preparations mutually differ in their composition and consist solely of pounded herbs lacking any other additives whatsoever.

All of them are prepared in the same way, a single tea dose thereby calling for 1.3 g of the herbal mixture and 200 cm3 of water.
E-mail: Ova e-mail adresa je zaštićena od spambota. Potrebno je omogućiti JavaScript da je vidite. ili Ova e-mail adresa je zaštićena od spambota. Potrebno je omogućiti JavaScript da je vidite.

---
Herbal remedies for adenoma hypophysis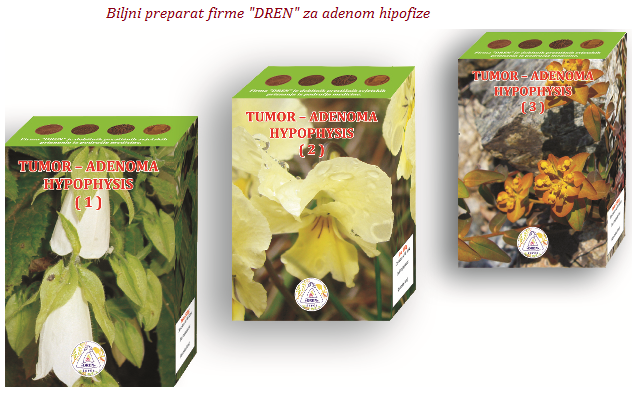 The set of herbal tea preparations sufficient for 3 months of usage. The set consists od 3 preparations which should be taken at regular time intervals, each preparation once every day. Net weight of each preparation is 120 g. Optimal results in regulating prolactin levels and in tumor size reduction are obtained after 3 to 6 months of usage.